29.05.2017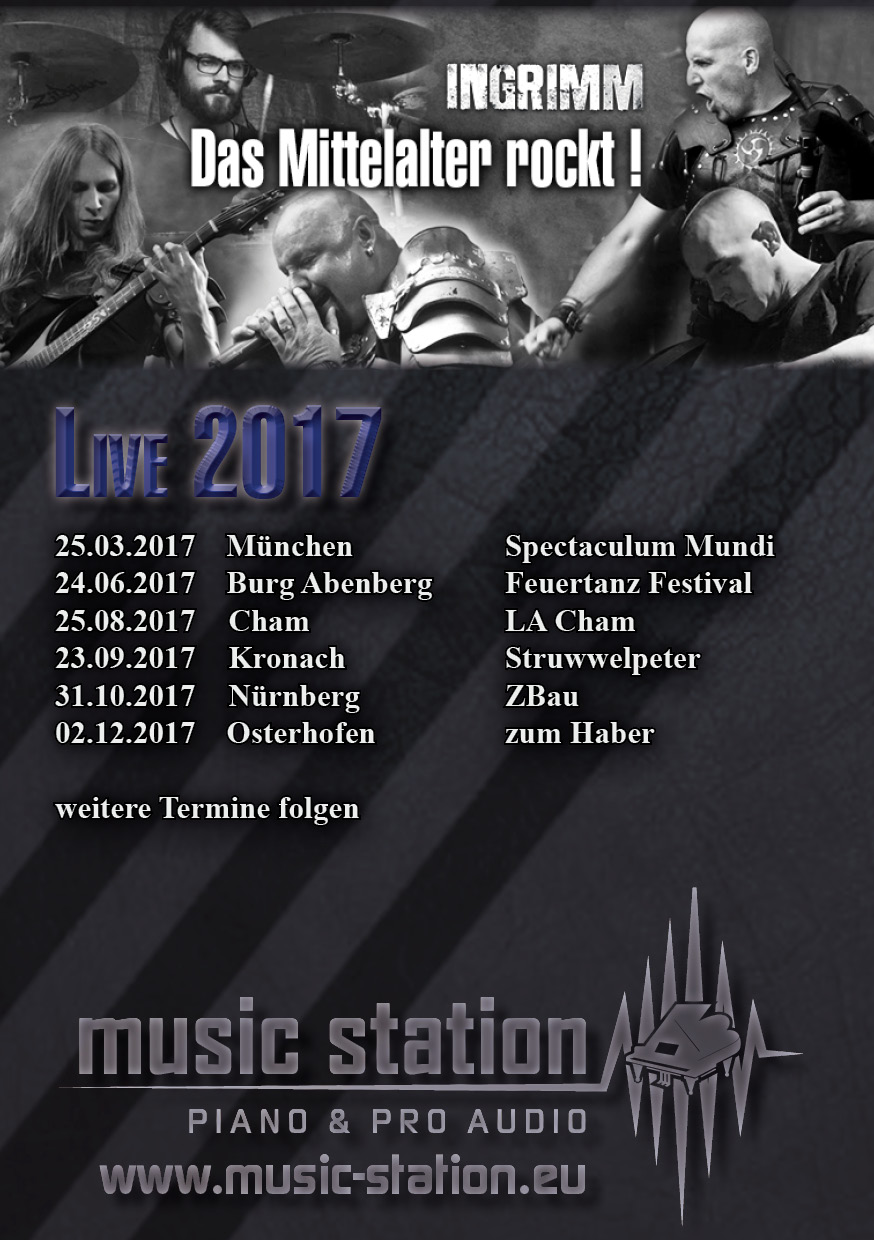 08.01.2017
We are proud to present the first teaser for the Book "Der Scharfrichter"
 Soundtrack by Ingrimm
24.12.16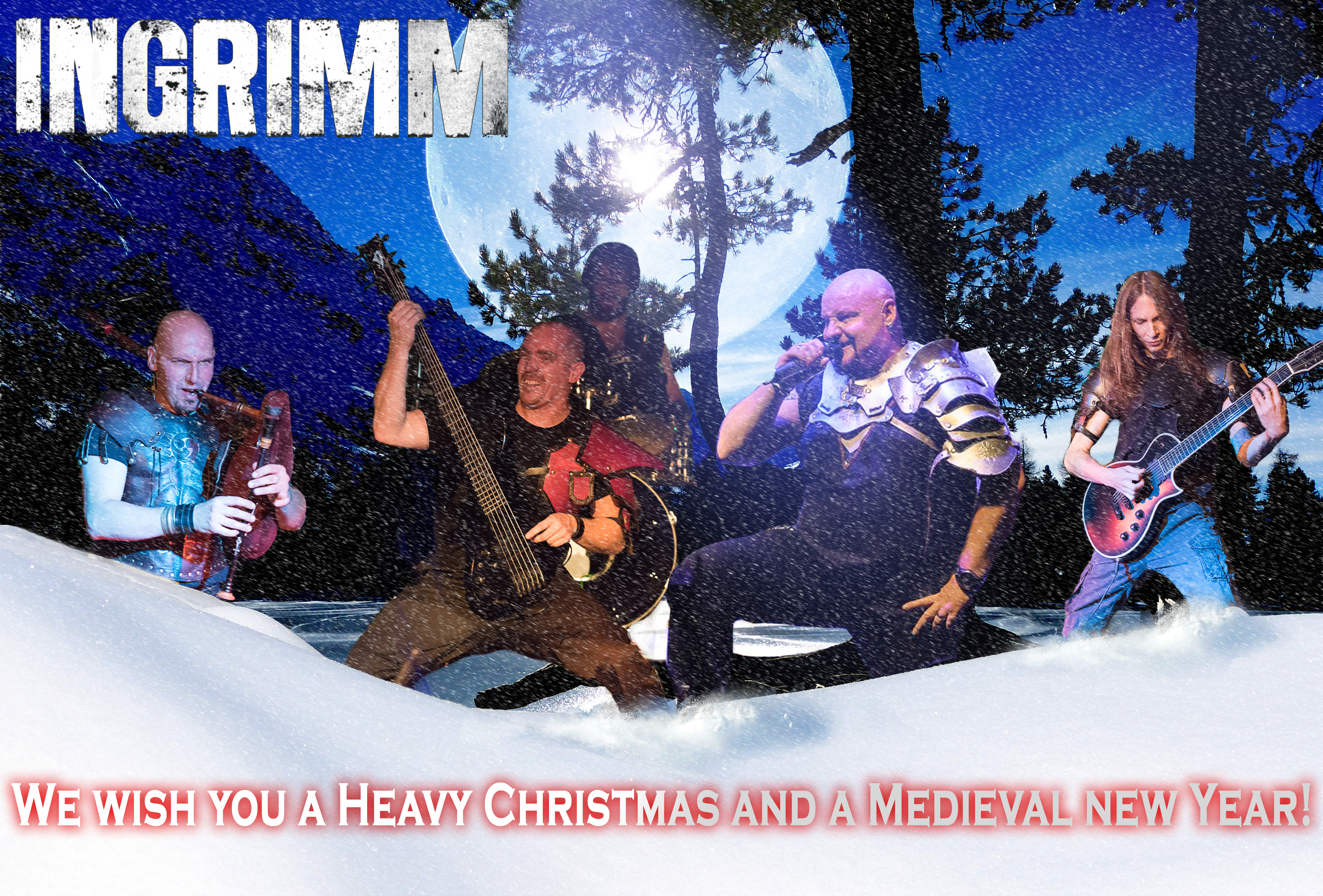 23.10.2016
Dear friends of medieval metal,
We are happy to announce a special event for October 29th: There will be a concert with TWO bassists at "Haus 111" in Landau.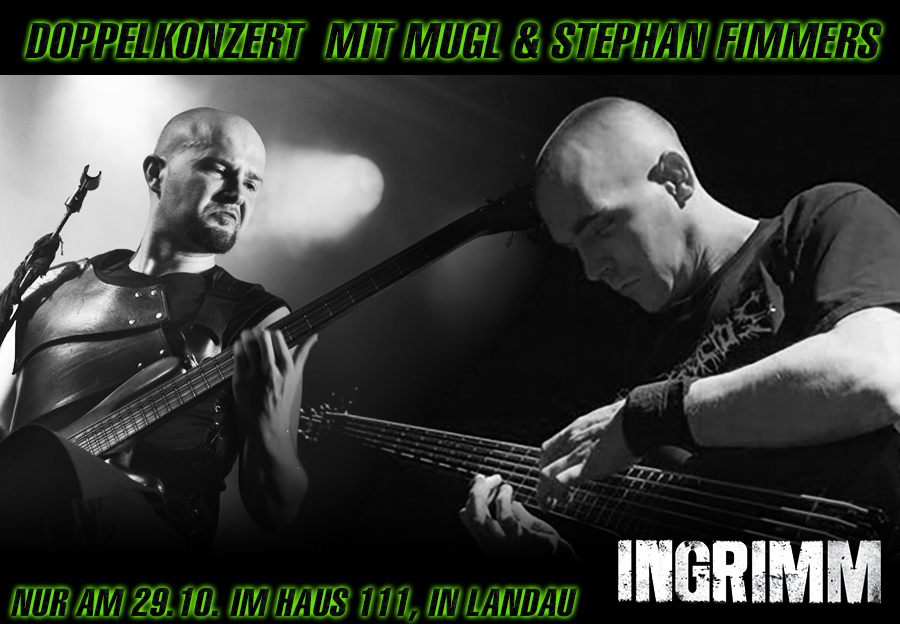 Our band-mate Mugl, who is going to withdraw from the band step by step until the end of the year for family reasons, will be sharing the stage with no less a man than virtuous bassist Stephan Fimmers. Famous for his incredibly fast fingers, Stephan until recently was a member of the death metal band Necrophagist and in the future will support us with his low tunes. We welcome him warmly and at the same time thank Mugl for the great time we spent together.
Well then, come visit us in Landau and honour them with your presence!
rock on
your INGRIMMs
mehr unter https://www.facebook.com/stephan.fimmers?fref=ts oder https://en.wikipedia.org/wiki/Stephan_Fimmers
11.09.2016
Dear Friends,
the "summerbreak" is finished. There are several new INGRIMM Live Dates in autumn.
Visit us and let's rock the concerthalls together!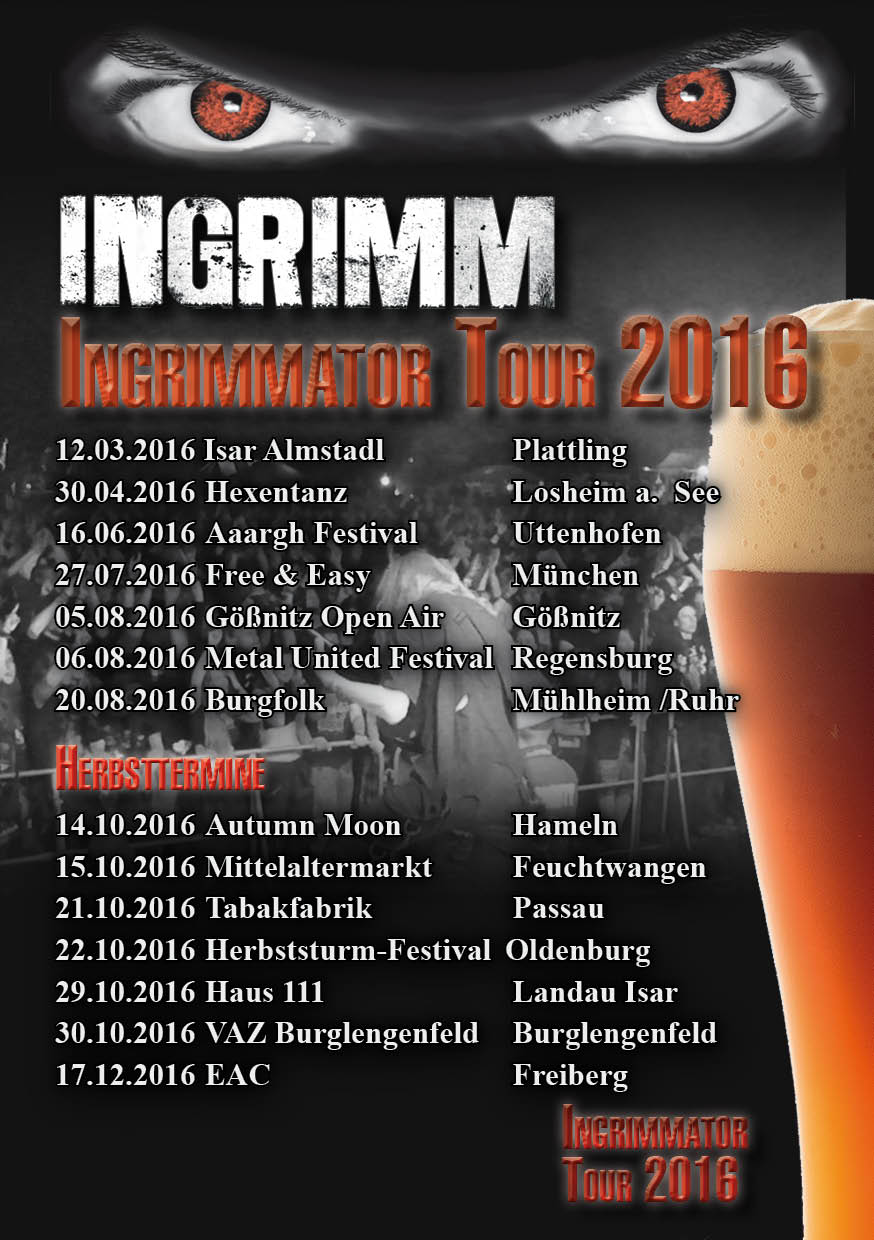 25.07.2016
...once more our hardy wasn't able to resist.  He captured his wall calender in the INGRIMM office. Here is the overview to which region the INGRIMM has been already brought.
06.04.2016
Dear Friends,

The INGRIMM- Festialseason starts in three weeks at the Hexentanz Festival and will lead us through Germany.
Here the INGRIMMATOR Tour venues.