09.04.2021
Dear friends,
At this point we have some bad news for you! Unfortunately, our Rene can no longer be part of INGRIMM for professional reasons. Of course, we regret this very much and can only look back on the beautiful moments of the last few years. WE WISH HIM ALL THE BEST FOR THE FUTURE !!! At the same time we want to introduce you to our new man on vocals: Uli Groeben In the video you can convince yourself of his extraordinary singing talent! In any case, we're really looking forward to being able to finally be on stage together again. Rock on, your INCREDIBLE!.
your INGRIMMs! 🤘
Hier der YouTube-Link: https://youtu.be/RgLnC2OoUYA
The album is available in all known places (iTunes, Spotify, Amazon, usw.)
29.03.2021
Hexentanz Festival will occour 2022 wieder stattfinden ...and we are there.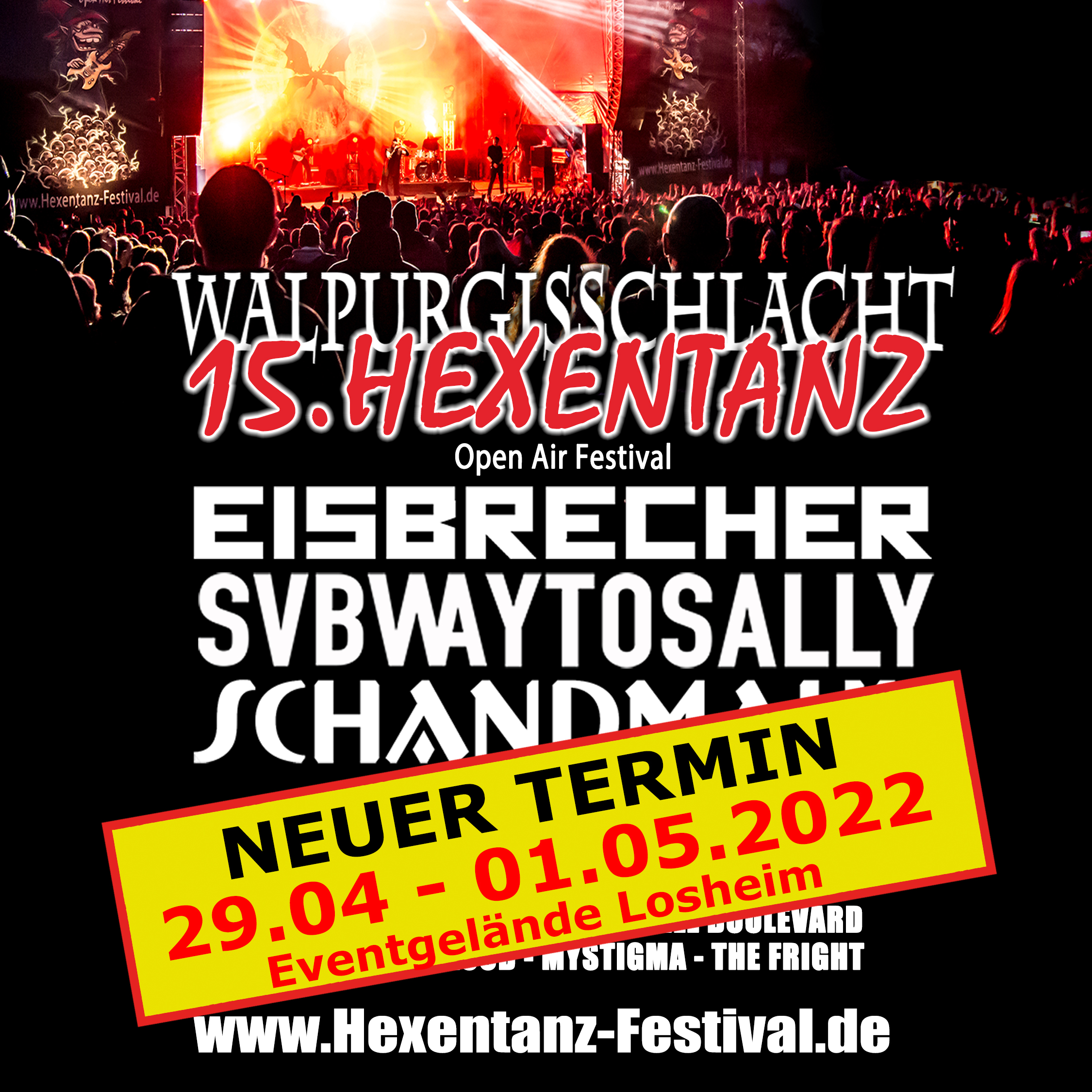 the following bands have already confirmed:

EISBRECHER - SCHANDMAUL - SUBWAY TO SALLY
LETZTE INSTANZ -  DIARY OF DREAMS - NACHTBLUT
 OST FRONT - STAHLMANN -  MR. IRISH BASTARD - HARPYIE  
SCHATTENMANN - KRAYENZEIT - IGNIS FATU
ERDLING - HELL BOULEVARD - CIRCUS OF FOOLS - INGRIMM
THE FRIGHT - MYSTIGMA - SNOW WHITE BLOOD
26.03.2021
Dear friends,
We would never have thought that we would not see the stage and you for so long.
In the spring of 2020, our musical life was still looking quite normal ... and in one fell swoop we are not allowed to make music together or be on stage for you. ... and damn it, we miss that!
But even if one hears little from us, we are still alive! ;-)
Despite all the odds, we try to work creatively and are already planning concerts again. Dates and information will follow shortly!
Dear friends, don't let this get you down either.

your INGRIMMigen
29.03.2020
 ...do you already know our Spotify Playlist? Hear our latest and classic songs...
10.01.2020
CD is out now! Enjoy!

11.12.19
The new CD will be great.
till the release we recommend....
Next GIGS
++ 02.01.2020 München (RELIQUIAE BABYLON TOUR!)
++ 04.01.2020 Regensburg, Heavy New Year
. . #ingrimm #ingrid #mittelalter #mittelaltermetal #mittelalterrock #neuedeutschehärte #deutschmetal #deutschrock #germanmetal